The Journal of the Cork Historical & Archaeological Society (JCHAS) ISSN 0010-8731, published annually, contains illustrated articles on history, archaeology, genealogy, folk-life, folk-culture, place-names and reviews of books and periodicals dealing with these subjects as well as the Proceedings of the Society. The Journal is issued free to Members.
The Honorary Editor of the 2020 Journal is Dr Andrew McCarthy. If you are interested in contributing to the Journal, please read the notes for contributors and publishing agreement.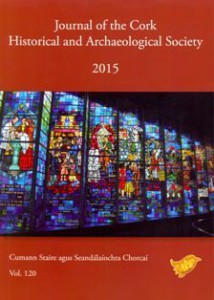 Contents of JCHAS
Indexes of the Journal (1892-2005) are available to consult at many libraries and are also for sale (see below). The indexes can now be searched online.
The table of contents for the issues from 2009 onwards and latest issue can be browsed.
Receiving a copy of JCHAS
If you are interested in receiving an annual copy of the Journal, why not become a Member? Or, to put it another way, subscribe to the Journal and you become a member! For more information, including the methods available to become a member, visit our Join page
Contributing an article to JCHAS
Please read the notes for contributors before contacting the Hon. Editor about submitting an article. These notes also contain information about sending books for review. Authors who are considering making a submission to the Journal should also read the CHAS Publishing Agreement (dated November 7, 2016).

Digital JCHAS
About the Digital JCHAS project #DigitalJCHAS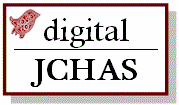 Search online volumes of JCHAS
About the Journal
Read about the history of the Journal and see some of the advertising from yesteryear …
See how the cover of the Journal has changed over the years …
Queries about copyright etc.
Material in the Journal of the Cork Historical & Archaeological Society is copyright of the Society and its author (including cartographer, photographer or any creator). CHAS does not retain any information about authors or other creators, so please do not contact the Society for such information. Some information about copyright and reproduction permissions in general is provided here. Please note that it is the responsibility of the person seeking to copy and/or reproduce to seek permission to do so.
This article is copyright © CHAS 2023